Top it Off
Posted on
October 20, 2011
Maybe its something you've thought about, maybe not, but what is going on your cake or cupcakes (or pie, or whatever else you may be serving for dessert the day of your wedding)?
The options are endless from sparkly monograms, to the perfect bride and groom figures, BUT did you know there is WAY more out there.  Yes its a little detail, but its also a special little keepsake.  I like to use Etsy, as there are so many custom options in any price range, keep in mind, you can spend hours on this site, its addictive!
For our wedding, we purchased two wooden figures, custom painted to look like us, and since my husband is a fan of comic books, he got to be Batman!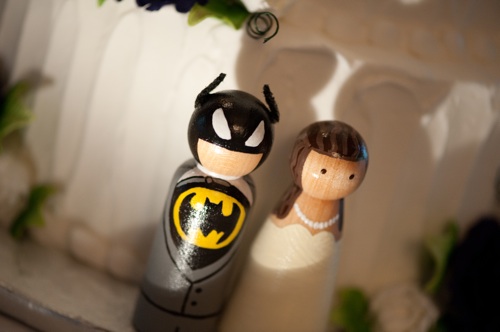 Here are some fun cake toppers that we recently found, that would work great in any beach, garden, outdoor, or indoor wedding.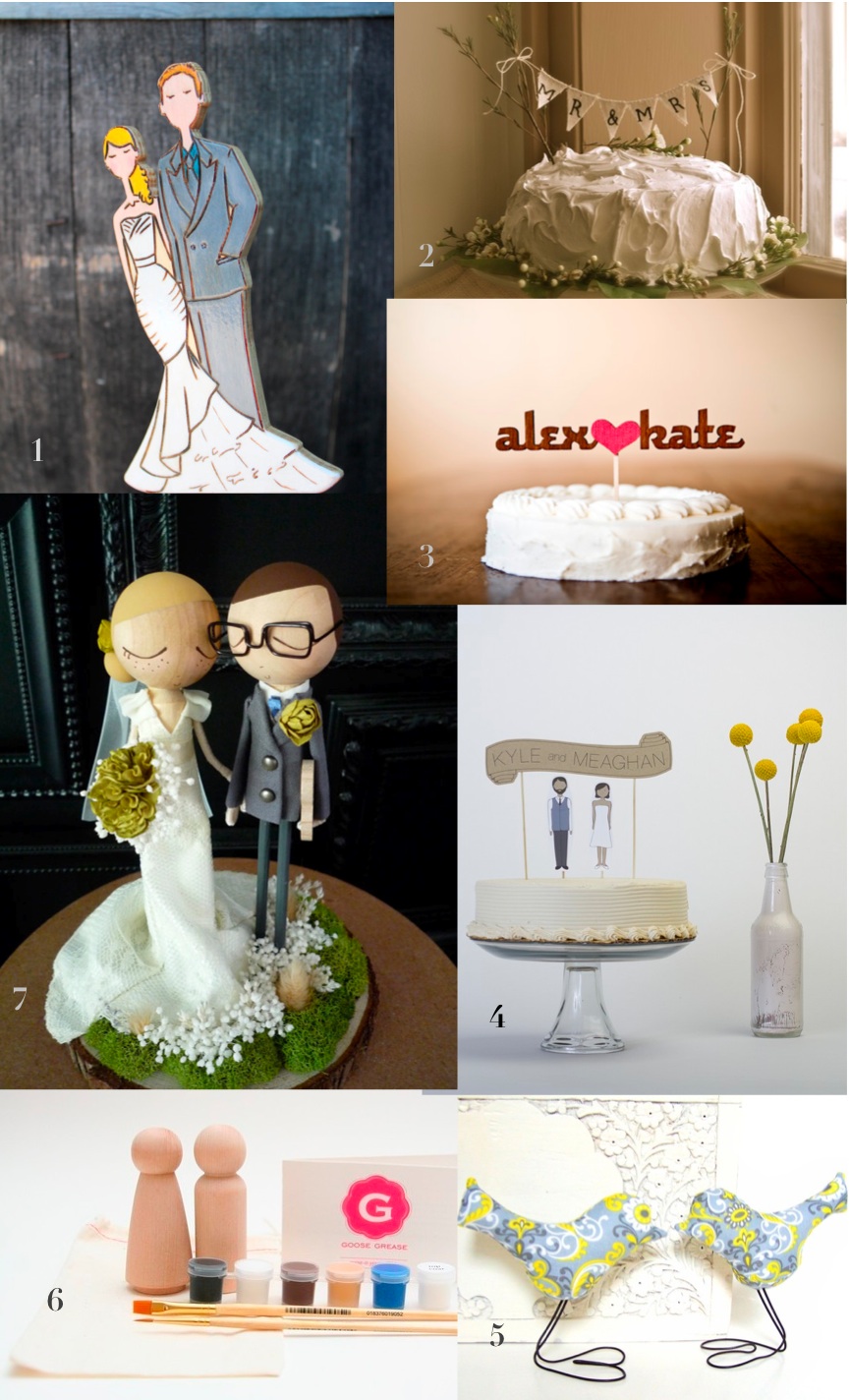 Clockwise:
1. Rustic custom wooden figures here.  $145
2. Fun banner here.  $15
3. He Heart's Her here.  $49
4. Cut outs here.  $30
5. Love birds here.  $34
6. DIY Cake Topper here.  $16.50
7. Cute wooden figures here.  $190